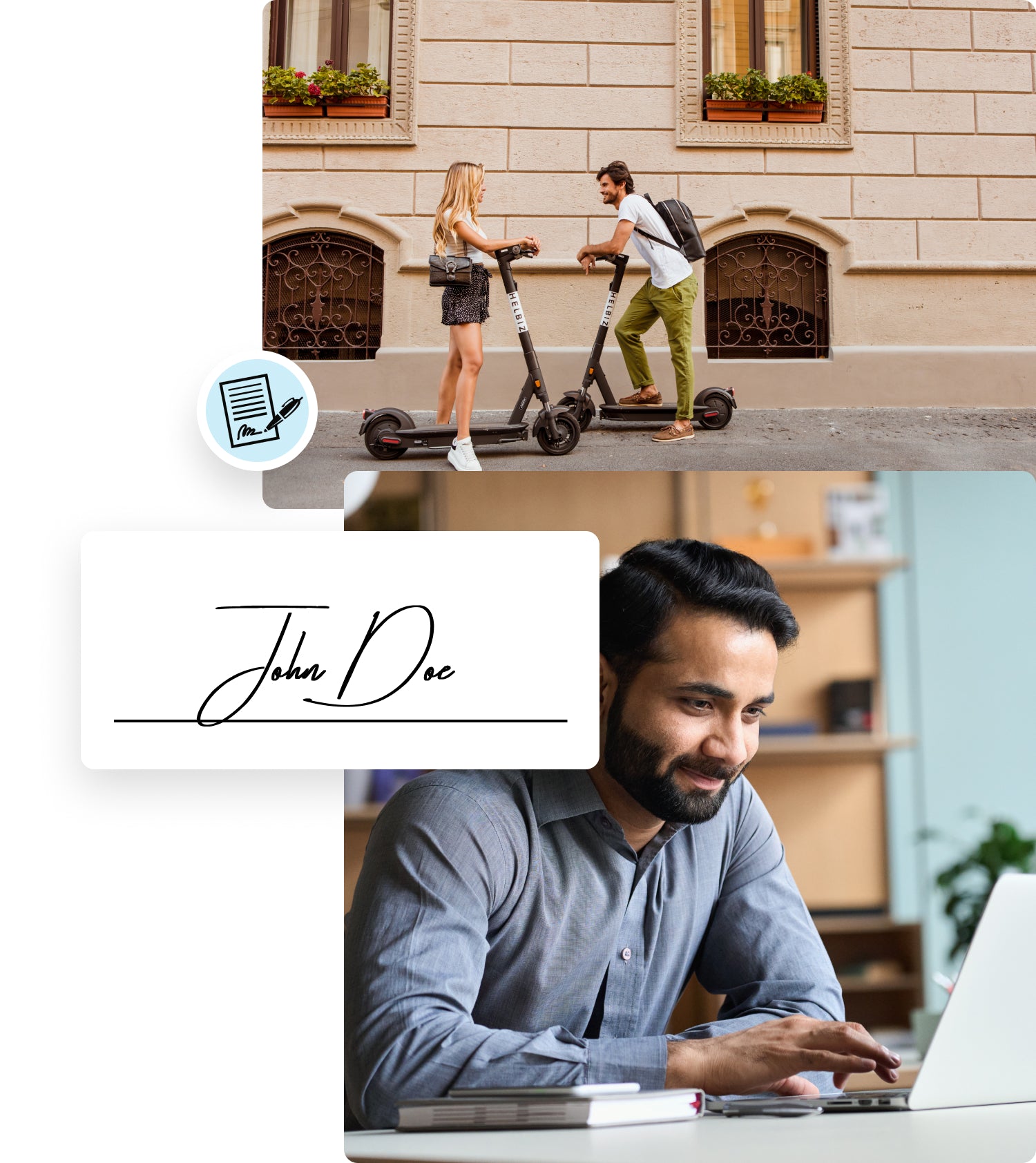 Help us find locations to park our vehicles, and you earn up to +10,000$ per month
Help us sign up partners, giving them a commission for allowing us to park our vehicles in front of their locations for our private station-to-station network. For every station you sign up you will get a part of its earnings for life. 
Start Earning
Your Job
1.

Find partner locations
Locate potential partner locations, with good visibility or foot traffic, that would serve as great micro-mobility hubs to park our bikes/scooters.
2.

Sign up partners
Convince the partner to allow parking of up to 10 vehicles on/in front of their location in return for commission of all rentals starting from their location.
3.

Earn +$1500/mo per location
You earn up to +$1500 per Location per Month, as a percentage of all revenue each location that you signed up for us generate.
The Business
We establish networks of parking stations around cities through private partners and deploy & operate fleets of smart shared e-vehicles that our millions of users can unlock and rent by the minute via our app, and leave at any of our partner locations signed.
We handle all costs.
We buy all vehicles.
We hire all staff for operations & maintenance. 
We just require permission from local venues to be able to park vehicles on their land.  
?
Use this text to share information about your brand with your customers. Describe a product, share announcements, or welcome customers to your store.
FAQ
Use this text to share information about your product or shipping policies.
For how long will I earn commission?